Did you know that your Internet Explorer is out of date?
To get the best possible experience using our website we recommend that you upgrade to a newer version or download another web browser.
A list of the most popular web browsers can be found below. Just click on the icons to get to the download page.
Your browser will need to close to complete the installation and you will need to manually reload the site when finished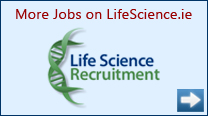 Organisational Structure Clinical Research Sector
Clinical Research, in an industrial context, refers to the clinical research and development activities of life science companies and contract research organisations. There is an ongoing sustained development of drugs and new technologies within the industry and the clinical research sector is concerned with the development and licensing of these products from early stage target identification, to lead generation, to preclinical trials and on to phase I, II and III clinical trials. The clinical research sector has a number of different departments which work together to ensure the products moves from development into commercialisation. The phases of development and launch of a drug are as follows...
Target Identification and Lead Generation (Chemistry / Pharmacology)
Preclinical Studies (Toxicology / Pharmacology)
Phase I Human Trials (Medical / Pharmacology)
Phase II Human Trials (Medical / Data Management)
Phase III Human Trials (Medical / Data Mgmt / Regulatory / Pharmacovigilance)
Launch
Phase IV Post-Market Surveillance (Regulatory / Pharmacovigilance)
Drug Discovery
is the first stage in the clinical research process. Chemists and pharmacologists work together to identify high potential candidates for further testing.
Combinatorial Chemistry
Pharmacology
Pre-Clinical Studies
involves testing high potential candidate drugs for teratogenicity and toxicity
Human Clinical Trials Phase I-III
Phase I - Small Human Trial - Tolerance
Phase II - Large Scale Human Trial - Single Centre
Phase III - Large Scale Human Trial - Multicentre, Multi-Geography
Team Members Involved
Phase IV - Post-Market Surveillance
Involves the monitoring of SAE's (Serious Adverse Events) and reporting of other side effects of launched drug by health care professionals (HCP's) in the field, managed by pharmacovigilance team.