Did you know that your Internet Explorer is out of date?
To get the best possible experience using our website we recommend that you upgrade to a newer version or download another web browser.
A list of the most popular web browsers can be found below. Just click on the icons to get to the download page.
Your browser will need to close to complete the installation and you will need to manually reload the site when finished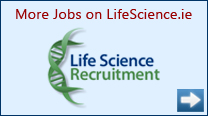 Search Results for Biotechnology
Job Title.
Location
Salary
Actions

Consultant

Life Science Recruitment is a specialist recruitment agency with a focus on the recruitment and selection of professionals for the pharmaceutical, biotechnology

Location: Cork, Consultant
Cork
Not Disclosed

Clinical Trial Associate

Our Cork city-based biotech client is kicking off a major new recruitment project which will require the hiring of 100+ in-house Clinical Trials experts over 12 months. A superb office and team environment along with salary and benefits package will reward successful candidates here. Responsibilities The Clinical Trial Team provides clinical trial capabilities in support of clinical development. The Associate is accountable to ensure the investigator sites meet requirements to enrol study participants into clinical trials and support ongoing activities during site maintenance and close...

Location: Cork, Clinical Trial Associate
Cork
Not Disclosed

Reliability Engineer

In this role, you will provide technical expertise and guidance on Reliability Engineering and Asset Management while driving a culture of continuous improvements and reliability excellence through our MEP programme, and Support Maintenance management to deliver on its objectives. Key Responsibilities: Technical expert / SME on reliability engineering on site. Responsible for reliability standards within the department (equipment, processes, systems and utilities). Responsible for ensuring reliability standards are in line with standards set by the company and i...

Location: Cork, Reliability Engineer
Cork
Not Disclosed

Bioinformatics Consultant

Our client is a unique start-up based in South Dublin. For their ambitious research combining genetics and bioinformatics, they are seeking skilled Bioinformat

Location: Dublin, Bioinformatics Consultant
Dublin
Not Disclosed

Mechanical Design Engineer

Mechanical Design Engineer required to focus on the development of cutting edge medical devices in the Cardiac and Vascular space. Engineers are directly involved in the development of innovative products for use in medical procedures. Principal R&D Engineers are directly involved in all stages of the product development process from concept generation through to commercialization of cutting edge devices such as structural heart devices. Responsibilities: Support basic clinical need through opportunity assessment and device concept to prototype. You will participate in...

Location: Galway, Mechanical Design Engineer
Galway
Not Disclosed

QA Specialist (QC)

This position is responsible for carrying out tasks and projects related to management of Quality Assurance activities at Janssen Biologics as required by Good Manufacturing Practice (GMP). These activities include Incoming material release, Batch release, Change control, Event management, Supplier qualification, Annual product review and Validation compliance activities.Provide support and direction to all departments in respect of specific quality system elements to ensure business, quality and compliance goals are met. GENERAL SCOPE OF RESPONSIBILIT...

Location: Cork, QA Specialist (QC)
Cork
Not Disclosed

Validation Engineer contactor

Our biotech client require a Validation Engineering contractor for an initial 12 month period. Superb remuneration available. Easy to convert to becoming a cont

Location: Dublin, Validation Engineer contactor
Dublin
Not Disclosed

Associate Scientist

Life Science Recruitment Cork are currently recruiting a Scientist for a large multinational client in Cork where they will be responsible for Tox Release testing, Clinical Release and Stability testing for Drug Substance and Drug Product, and Stability Lifecycle management.The Clinical Release & Stability Department in Cork, Ireland, is responsible for the biotechnology (Large molecule) scope of the PDMS product portfolio. Education and Experience/Competencies A minimum of Degree in Chemistry, Biochemistry, Pharmaceutical Sciences or ...

Location: Cork, Associate Scientist
Cork
€40000 - €45000

Biostatistician

Our client, a consultancy serving Biopharma, Pharma, Diagnostics and Medical Device, Healthcare and Food organisations is expanding its Statistical operations and it is opening a new position as Biostatistician. The organisation has a network of international office, while this role will be based in Dublin city centre. This is a superb opportunity to get superb industry experience with the prospect of international opportunities on the horizon. The Role: As biostatistician, you will work with the principal statistician(s) to manage the relevant statistics of clinical trial...

Location: Dublin City Centre, Biostatistician
Dublin City Centre
Not Disclosed

Validation Engineer

Our client is an innovative start-up in Limerick and seeking a Validation Engineer with experience in software to join their team in a role which is brand-new and reports to the CTO. Responsibilities: • Responsible for the creation of validation documentation including validation plan, validation report, traceability matrix for custom and COTS software • Responsible for the development and execution of manual user acceptance tests • Work closely with business analysts on creation of user requirement specifications meeting regulatory requirements • ...

Location: Limerick, Validation Engineer
Limerick
Not Disclosed

Subscribe RSS feed for this search
Biotechnology Jobs Career Profile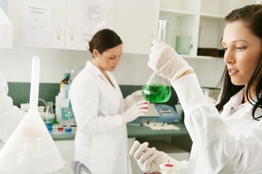 Are you looking for a biotechnology job in Ireland? Here at Life Science we have a wide selection of biotechnology jobs to ensure that you find a vacancy that meets your needs. We partner with leading multinational, indigenous and public sector organisations bringing you the best biotechnology jobs in Dublin and Ireland. All of our consultants have graduated with masters in a biotechnology discipline and between them they have worked in some of the most diverse, challenging and rewarding biotechnology jobs in Ireland. They have a thorough understanding of the biotechnology jobs market so will be able to guide you on your career path.

Have a look below at some of the outstanding biotechnology opportunites that we have for you. If you cannot find the perfect match just contact a member of our Biotechnology Jobs Team who will only be too happy to help find that perfect biotechnology job for you.