Did you know that your Internet Explorer is out of date?
To get the best possible experience using our website we recommend that you upgrade to a newer version or download another web browser.
A list of the most popular web browsers can be found below. Just click on the icons to get to the download page.
Your browser will need to close to complete the installation and you will need to manually reload the site when finished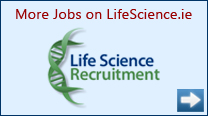 Sorry
There are no Open Vacancies that Match your Search
Other similar job titles you may be intertested in include:
Medical Director
Medical Advisor
Medical Science Liaison
Medical Information
Please view a sample career profile in the box below
or
click here
to browse all open vacancies
Pharmacovigilance Career Profile
Pharmacovigilance Officer
The Pharmacovigilance Officer (PVO) is responsible for the monitoring and reporting of adverse effects from company pharmaceutical products on the market. This information is supplied to the PVO by medical representatives, patients, doctors and other healthcare professionals in the field. It is the responsibility of the PVO to ensure that this data is suitably recorded, analysed and accurately processed while building strong collaborative relationships with medical affairs, commercial affairs and corporate (Global) pharmacovigilance (PV) functions. The PVO informed opinions will help the company maximise product safety and performance.
Typically the Pharmacovigilance Officer holds a degree in Pharmacology or a related life sciences field and about 3-5 years experience in clinical trials, regulatory or another medical affairs area. Typically graduates can secure entry-level PV associate positions in Contract Research Organization (CRO's) however it is difficult to secure entry level PV positions in pharmaceutical companies in Ireland.
Key Activities of the PVO
Periodic Safety Update Reports (PSUR)
Write and review Serious Adverse Effects (SAE) narratives and Council for International Organizations of Medical Sciences (CIOMS) forms for the pharmacovigilance department
Signal detection (detection of early warning signs)
Risk minimisation
Safety exchange agreement
To perform training for other departments as appropriate
Clinical trial activities