Did you know that your Internet Explorer is out of date?
To get the best possible experience using our website we recommend that you upgrade to a newer version or download another web browser.
A list of the most popular web browsers can be found below. Just click on the icons to get to the download page.
Your browser will need to close to complete the installation and you will need to manually reload the site when finished
Contact Info

Alan O'Riordan
Life Science
+353873657522
alan.oriordan@lifescience.ie
Connect with me on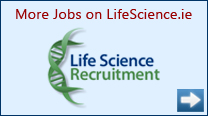 Details
Development Clinical Research Scientist - Technical Lead
Reference:
AOORARID-168428
Location:

Cork




Cork City



Qualification:
Degree
Experience:
4-5 Years
Job Type:

Permanent

Salary:

Not Disclosed
Development Clinical Research Scientist
Immunology Technical Lead/ Neuroscience Technical Lead
The primary responsibilities of the Development CRS are generally related to late-phase and marketed compounds.
Clinical Planning
Collaborate with the development and maintenance of a Draft Launch Label and Value Proposition that addresses key customer needs (patient, provider, and payer); the product lifecycle plan, clinical strategies, development plans, and study protocol design.
Contribute to the global alignment of clinical strategy and clinical plans
Understand and keep updated with the pre-clinical and clinical data relevant to the molecule.
Clinical Research/Trial Execution and Support
Plans collaborate on and review the scientific content of clinical documents such as protocols, informed consent documents, final study reports, and submissions (e.g., annual reports) according to the agreed-upon project timeline.
Provide protocol oversight and input into informed consent documents.
Supports the monitoring of patient safety during the study and participates in the global product safety reviews including the appropriate tracking and follow-up of adverse events, in alignment with corporate patient safety policies and procedures.
Review and collaborates with Development Medical Director on the approval of risk profiles to ensure appropriate communication of risk to study subjects.
Participate in investigator identification and selection, in conjunction with clinical teams.
Ensure that the operational team has documented the completion of administrative requirements for study initiation and conduct (for example, ethical review board, informed consent, regulatory approval/notification) consistent with Good Clinical Practices (GCPs) and local laws and requirements.
Assist in the planning process and participate in study start-up meetings and other activities to provide the appropriate training and information to investigators and site personnel.
Serve as a resource to clinical operations/ clinical research monitors, investigators, and ethical review boards to address any questions or clarify issues arising during the conduct of the study.
Understand and actively address the scientific information needs of all investigators and personnel.
Review lIT proposals and publications, as requested
Scientific Data Dissemination/Exchange
Knowledge of and compliance with local laws and regulations, global policies and procedures, compliance guidelines concerning data dissemination, and interactions with external healthcare professionals.
Understand and address the unsolicited scientific information needs of external healthcare professionals according to the guidelines above.
Participate in reporting of clinical trial data in Clinical Trial Registry activities.
Support the planning of symposia, advisory board meetings, and other meetings with health care professionals.
Prepare or review scientific information in response to customer questions or media requests
Provide telephone follow-up or specific written information requested by healthcare professionals as per global SOPs.
Establish and maintain appropriate collaborations and relationships with external experts, thought leaders, and the general medical community on a local, national, regional, and possibly international basis.
Support medical information associates in the preparation and review of medical letters and other medical information materials.
Support data analysis and the development of slide sets (through reviewing and/or approving) and publications (abstracts, posters, manuscripts).
Develop and maintain appropriate collaborations and relationships with relevant professional societies.
Support training of medical personnel, including geographic/affiliate medical personnel as assigned, medical and outcome liaisons, and global patient outcomes personnel.
Participate in data analysis, development of scientific data dissemination, and preparation of final reports and publications.
Regulatory Support Activities
Participate in the development and review of label changes and labelling modifications in collaboration with affiliates, brand teams, regulatory, and legal.
Provide medical expertise to regulatory scientists.
Support/assist in the preparation of regulatory reports, including NDAs, FDA annual reports, and Periodic Adverse Drug Experience Reports (PADERS), preparation for FDA advisory committee hearings and label discussions, local registration efforts, and communication and resolution of regulatory issues, including regulatory response, from a global perspective.
Participate in advisory committees.
Participate in risk management planning along with affiliates and Global Patient Safety (GPS).
Scientific /Technical Expertise and continued development
Critically read and evaluate the relevant medical literature; know the status and data from competitive products; and keep updated with medical and other scientific developments relevant to the product
Responsible for the scientific training of the clinical study team.
Acts as scientific consultant and protocol expert for clinical study team members and others in medical.
Be aware of current trends and projections for clinical practice and access in the therapeutic area(s) relevant to the product, both near-term (1-2 years) and longer-term (3-5 years).
Explore and take advantage of opportunities for extramural scientific experiences
Basic Qualifications
An advanced health/medical/scientific (for example, in Pharmacology, physiology, microbiology) or related graduate degree such as DVM, PharmD, Ph.D., MSN with advanced clinical specialty (Clinical Nurse Specialist/Nurse Practitioner) and one of following

3-5 years of clinical experience or
3-5 years of pharmaceutical experience (2 of which are in clinical development)
OR

Have a BS or Masters's degree in health/medical/scientific or related field and 7-10 years of pharmaceutical experience that is directly related to at least one of the following
o Clinical trial experience
o Experience in areas relevant to drug discovery
o Drug/clinical development experience (for example, epidemiology, toxicology, pharmacology, regulatory affairs, and medical affairs)
Demonstrated ability to balance scientific priorities with business priorities with examples of successful leadership skills
Demonstrated strong communication, interpersonal, teamwork, organizational, and negotiation skills
Demonstrated ability to influence others (both cross-functionally and within the function) to create a positive working environment.
Additional Skills/Preferences
Clinical research or pharmaceutical medicine experience preferred
5 years of work experience in immunology
Minimum of 3 years of professional experience in pharmaceutical drug development with demonstrated experience and knowledge of clinical research and the drug development process.
Fluent in English, written and verbal communications
Ability to engage in occasional domestic and international travel to the degree appropriate to support the business of the team.
For further information, contact Alan on
alan.oriordan@lifescience.ie
/ 087 365 7522